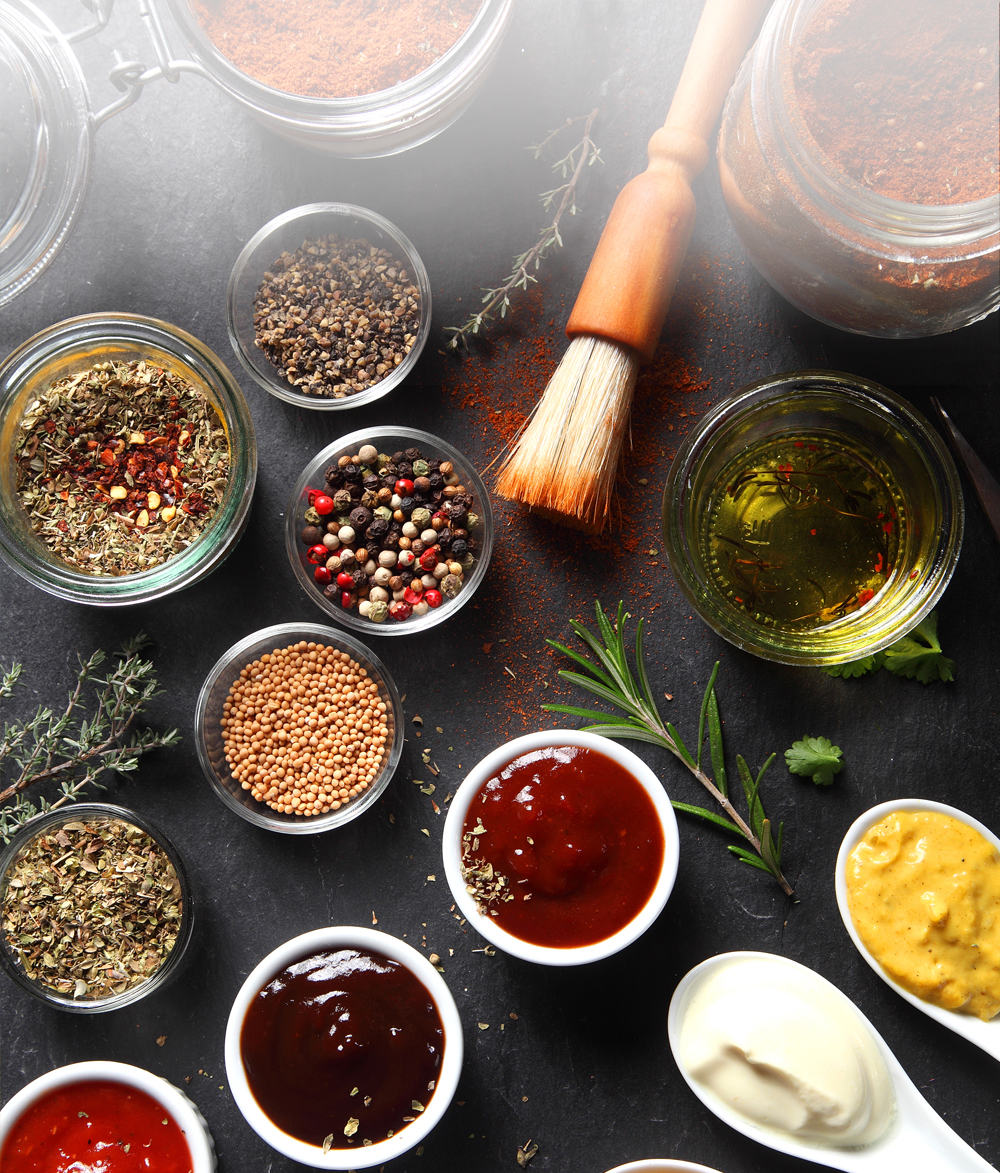 We design innovative and bold blends of herbs, spices, and other ingredients to provide functionality, appearance and flavour. All our products are designed in such a way that they meet all our customers' required criteria.
You can choose from our range of offerings a custom-developed dry mix that suits you the best.
Indian seasonings
Global flavors
Pizza toppings
Patty seasonings
Snack & Noodles
Pastas & Soups
Mayo, Dips & Salsa
Sauces & Glazes
Various toppings
Cook-in-Bags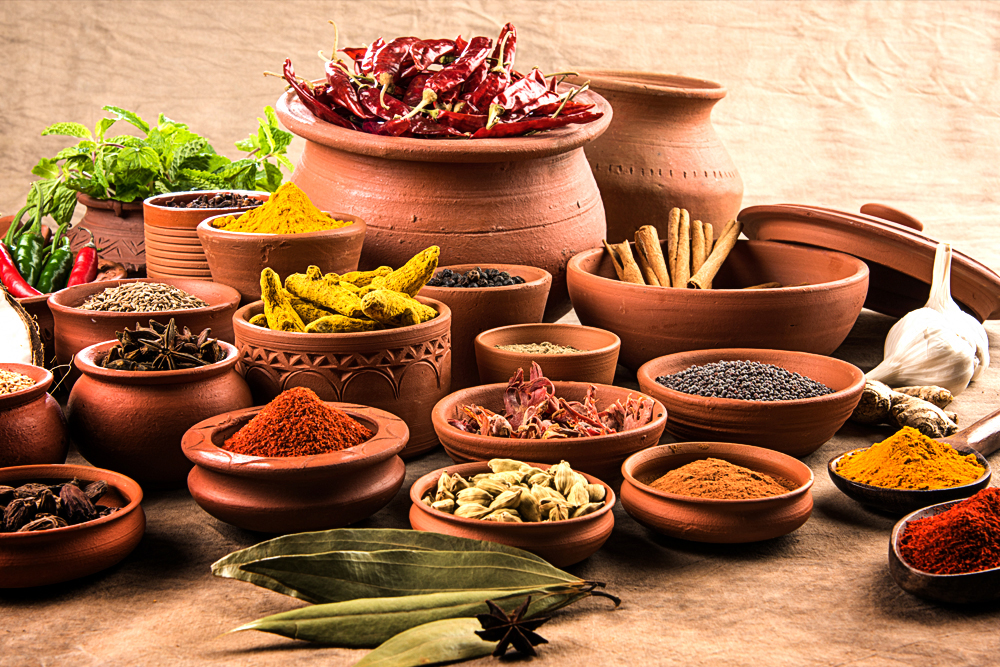 INDIAN SEASONINGS
Spend less time and effort on preparing authentic tikkas and curries. Our range of different Indian flavour profiles are rich in taste, shelf-stable and easy-to-use.
Our tikka, curry, and rice seasonings*
Tandoori tikka
Malai tikka
Punjabi
Hariyal
Afghani
Dum biryani rice
Pulao rice
Hyderabadi biryani
Malabari biryani
Makhani curry
Handi
Andhra curry
Vindaloo curry
Rogan josh curry
Rajasthani (Lal Maas type)
Tava curry
*Contact us for our exhaustive range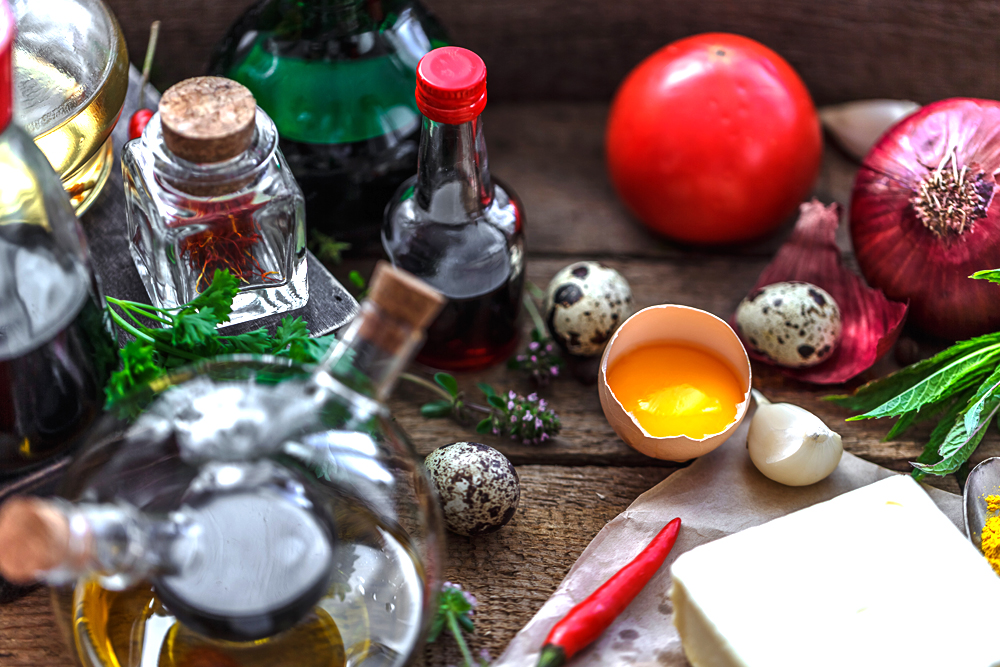 GLOBAL FLAVOURS
Get international seasonings with the added benefit of being consistent on the palate. Standardize your recipe, cut costs and get the gold standard taste.
All our international offerings*
African Peri Peri
American Cajun
Cajun Spice
Chipotle Seasoning
Tex Mex Seasoning
Jamaican Jerk
Donor Kebab Seasoning
Shawarma Seasoning
Garlic Lemon Oregano
*Contact us for all our international seasonings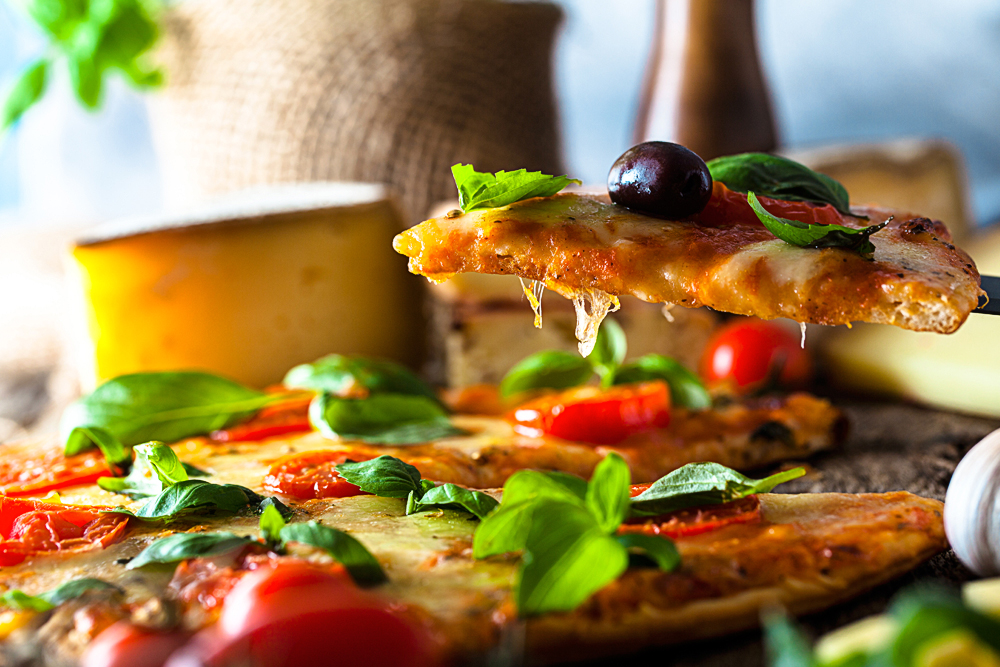 TOPPINGS & SEASONINGS
Our bold and daring seasonings can make pizzas pop! Use them to flavour meats, cheese, burger patties, nuggets, fingers, and vegetable bases.
Our pizza/patty flavours range*
Indian tandoori
Tex-Mex
Paneer masala
African Piri Piri
Brazilian
African Harissa
Arabic Shawarma
Extra Spicy Kerala
Malay Sambhal
Smoked Chilli
*Contact us for customisation and ideation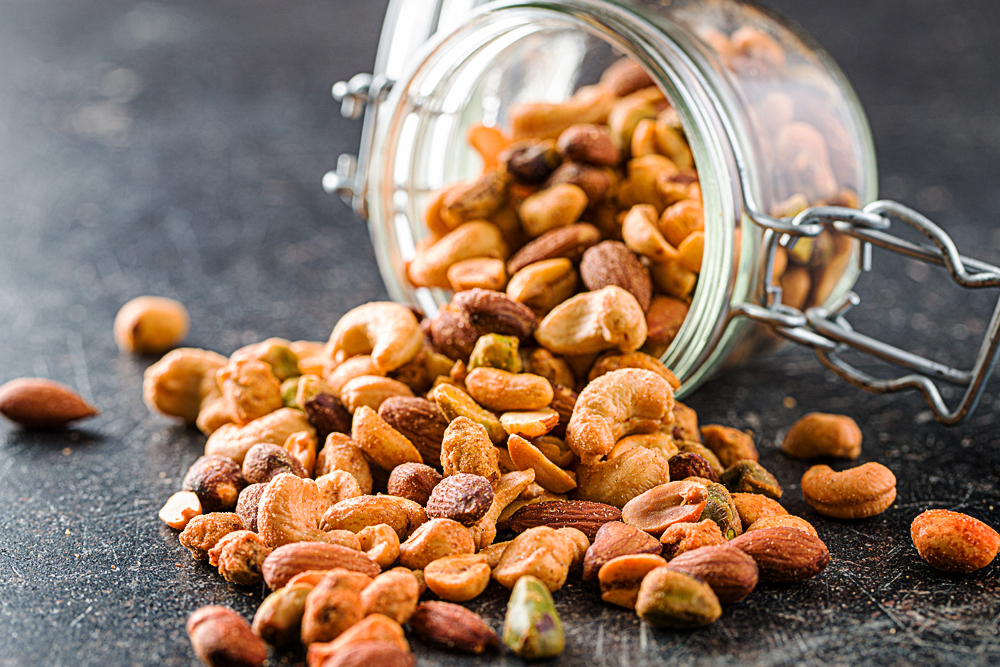 SNACK & NOODLE SEASONINGS
Make new flavours by using our creative seasonings as a slurry system or as dust or coatings on nuts, fries, chips, tortilla chips, and noodles.
All our flavouring mixes*
Manchurian noodle
Schezwan snack
Hakka noodle
Indian snack masala
Green chutney snack
Masala chaska snack
Spicy cajun snack
Tomato pepper snack
Salt and vinegar snack
Cream and onion snack
Blackened Creole Snack
*Contact us for customisation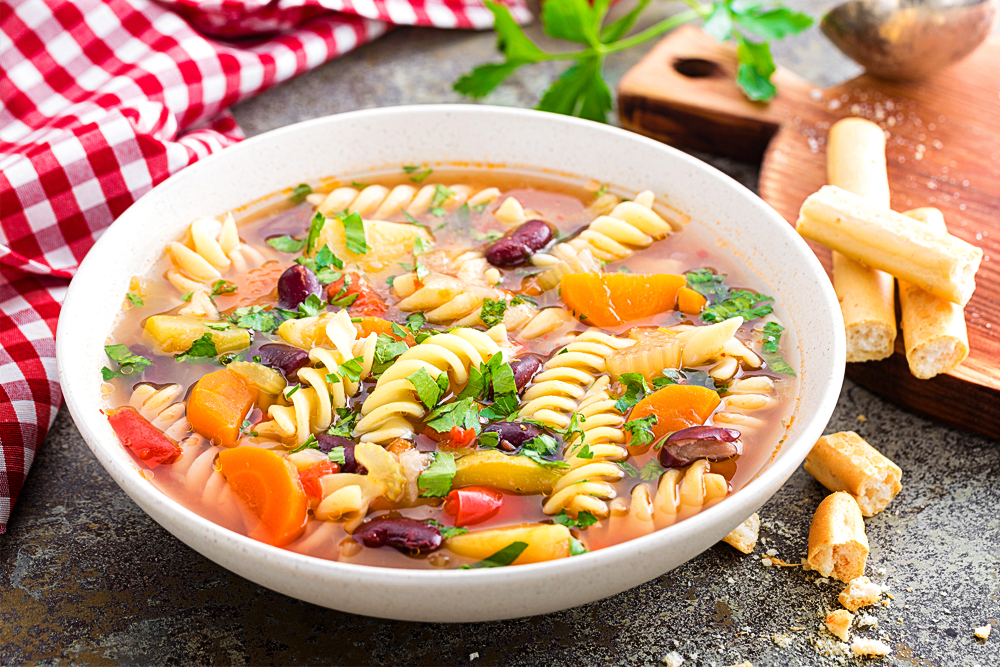 PASTA SAUCE & SOUP SEASONINGS
Our dry mixes provide consistent soups and sauces.They are chiller and freeze-thawstable,with no artificial colours, flavours and preservatives.
Tomato-coriander shorba
Basic cream soup
Manchow soup
Hot and sour soup
Onion- and garlic-free soup
White sauce
Arrabbiata sauce
Bolognese sauce
Wood-fire grill sauce
*Contact us for complete listing and customisation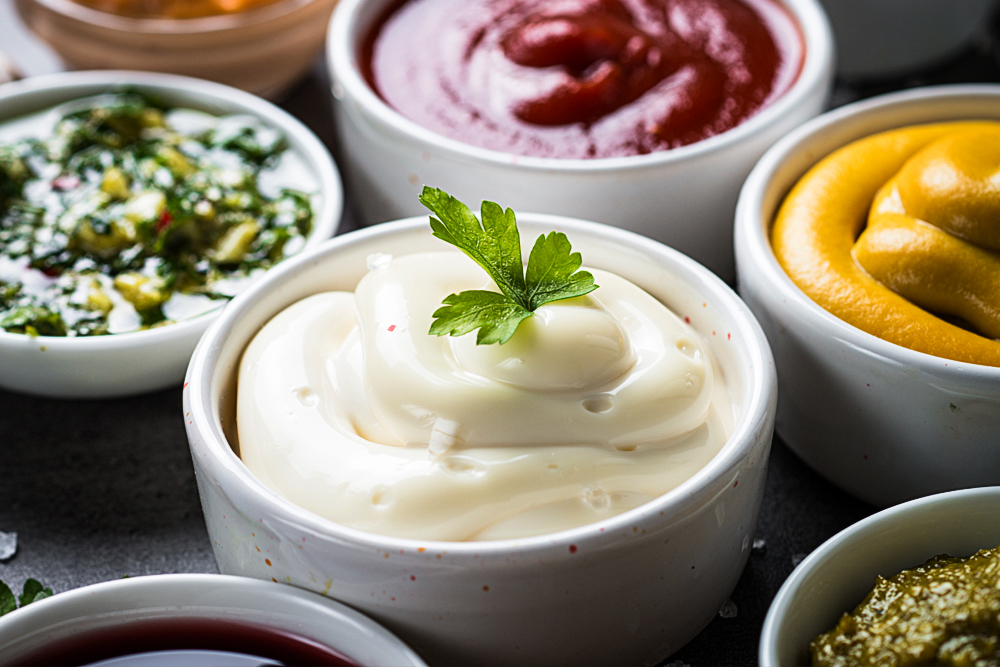 MAYONNAISE, DIPS, SALSAS & SPREADS
Our seasonings, added at mere four-five per cent, provide exciting new flavour combinations for all your sandwiches and appetizers.
Our range of dips & mixes*
Indian Tandoori
Honey tamarind
Harissa
Tex-Mex
Garden mint
Chipotle
Italian herb
Extra-spicy Kerala
Smoked chilli
American honey mustard
*Contact us for our exhaustive range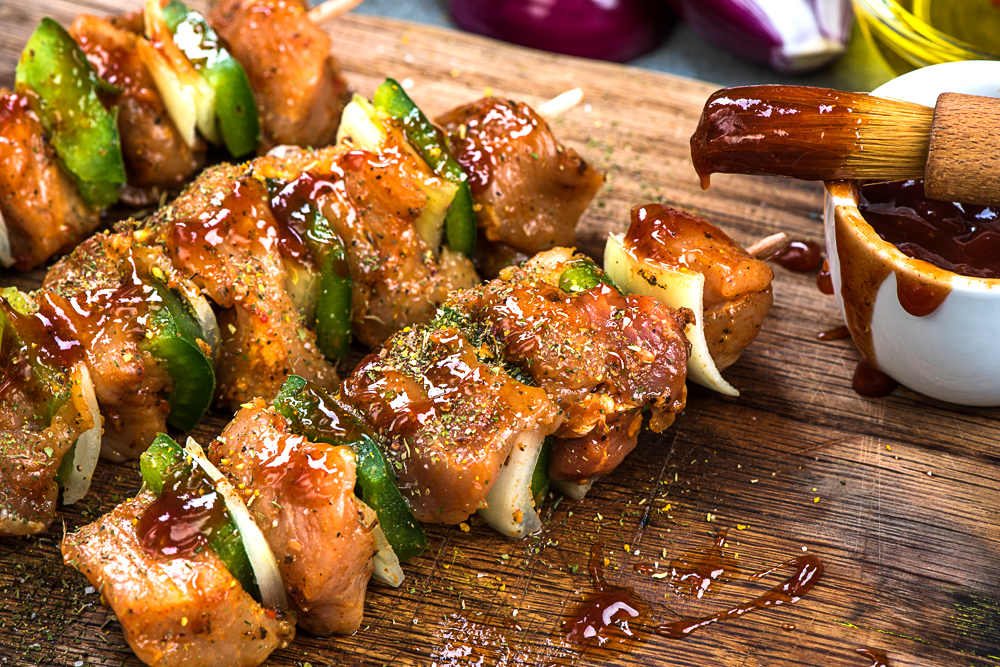 SAUCES & GLAZES
We provide mixes for all sauces and glazes—be it classic flavours or innovative options—that are easy to use and process friendly.
All our sauces & glazes mixes*
Chipotle BBQ sauce
Ghost chilli sauce
Orange ancho sauce
Chilli garlic glaze
Honey mustard glaze
Sweet onion habanero glaze
Piri Piri glaze
Sashimi sauce
Coriander wasabi sauce
Demi-glace
*Contact us for complete listing and your requirements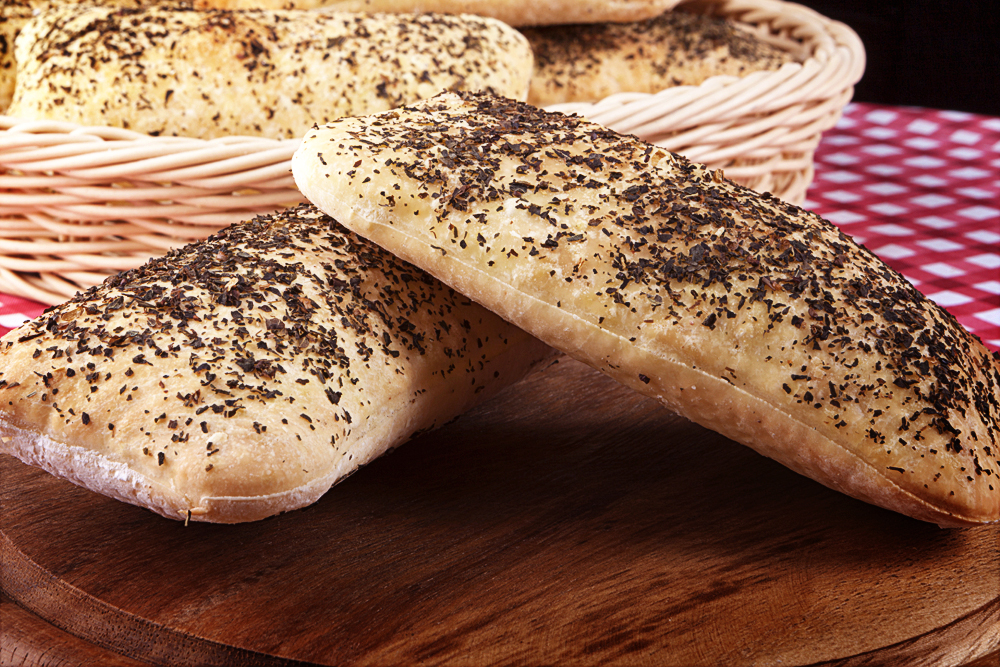 SPRINKLERS & TOPPINGS
Add flavour to your breads, sprinkle zest to your salads and get an explosion of flavour from your fried entrées with our varied sprinkles.
All our sprinkler offerings*
Multigrain
Oregano
Italian flat bread
Butter garlic
Cheese and herb
Roast chipotle
Garlic bread
Spicy peri peri
Honey and herb
* Contact us for entire range and customisation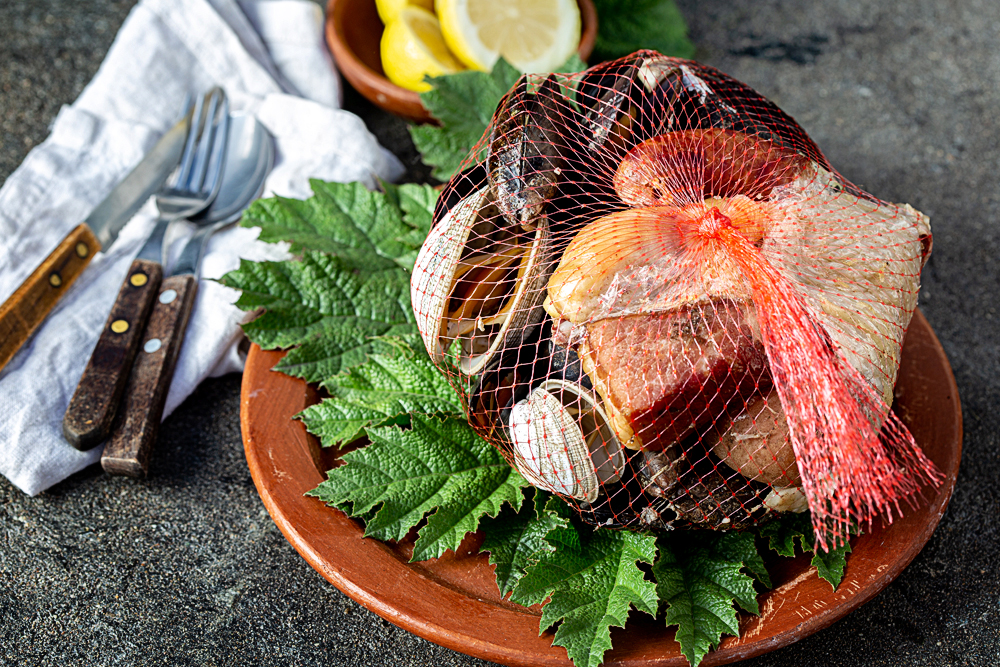 COOK-IN-BAG SYSTEMS
First to launch this in India, our cook-in-bag system is designed to use the juices to form the sauce in a sealed bag. Just added seasoning and water!
All our flavouring mixes*
Punjabi
Handi
Spicy Bolognese
Smoky Alfredo
*Contact us for demonstration and customised flavours